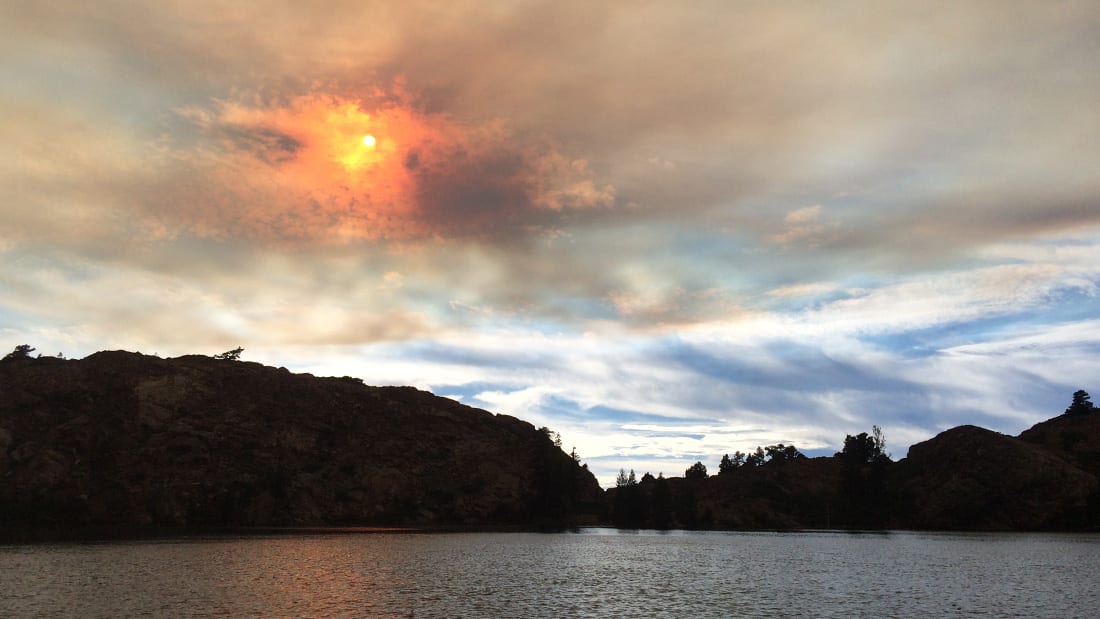 13 May

Penner Lake

Penner Lake is my go to hike…in a moments notice. Provided I have some freezed dried food, I can be at the lake and in the water within three hours. I have trouble describing the feeling I get when I hit the trail… Let's just say…I usually have a big smile on my face.
Everybody needs beauty as well as bread, places to play in and pray in, where nature may heal and give strength to body and soul. John Muir
Highly recommend a high clearance vehicle
No reservations needed

7.4 Mile Round Trip Trail
Rated Difficult
Getting There
It is a quick drive to Penner Lake. Jump on Interstate 80 take exit 161 towards Nevada City/Grassvalley. Turn onto Forest Route #18/Bowman Lake Road. Turn right on to Forest Route #17. Follow this dirt road until you reach Carr Lake. I highly recommend using a high clearance vehicle. The dirt road is full of sharp rocks and there may be some washouts. The last 1/4 mile of the dirt road is the roughest part. I've seen many vehicles parked at what looks like overflow parking areas before the road gets rough. I'm not sure how…but I've seen some sedan's that made it through. Have I said…I like my truck yet? I like my truck! From Carr Lake…get your topographical map out and start your hike. Why did I tell you how to get there???
The Trail
Some hiking websites rate the Penner Lake hike as difficult or hard. Maybe I'm just experienced…but I don't think it is that hard. The last mile is tough because you're climbing up to around 7,000 feet but…it is not that difficult. From the start of the trail about every 15 minutes you will be passing a lake or a pond. Don't be surprised if you see some cattle grazing. (for you city folk…those are California Deer) At about the one mile mark you arrive at Island lake. This will be your first junction so watch for signs. At this point the trail is on solid rock and can be hard to follow…just use your map and look for landmarks and you'll be fine. Island lake is amazing. It is a beautiful place to camp. I recommend you stop here and camp. I don't stop here because it's an easy day hike and that attracts city folk. On my way back from Penner Lake, I will usually stop and do a little freeedom swim…provided I can find a private place. I do like my solitude. So find a good spot and pitch a tent…or hammock. It is only two more miles to Penner Lake. The trail will get steep and over loose rock. As you crest the final hill/mountain keep an eye out for a tree sign that says….crooked lakes trail. You want to follow that trail.  It is the fastest way to the best Penner camp sites. If you miss it…don't worry you will run into Penner but end up doubling back. It's not a bad thing if you miss it.
Penner Lake
I'm not sure how deep Penner Lake is. The water is clear and brisk. After a good hike on a hot day….just shuck off your clothes and jump on in. The lake is not stocked with fish but there are fish in the lake. I've seen many an angler leave Penner Lake empty handed (include me in that bunch). But isn't fishing really about being in nature? One old codger told me…since the lake is not stocked you must use the insects the fish are used to seeing. Have you tried catching a grasshopper lately? I've tried to land a whopper several times with no luck…I couldn't even get a small fry. Spend a few hours and hike around the lake at least once. When you climb on the west ridge you will be looking down on Culbertson lake. It's a sight to see.
Friends
As much as I love solo hiking, Penner is close enough for a day hike. Jodi and I've done two trips to the lake with friends. It is a refreshing walk and fun to share nature with special people. Sometimes when I solo hiked I came across like minded people on the trail. Everyone person I've met on the trail are so, so friendly. I took my best friend Todd for a three day trip and we had a great time. I had an REI 2-man tent that I loved and it worked well for my wife Jodi and I…but I didn't think about how Todd and I would fit in it. Let's just say I'm glad we are BEST friends…as close as we were in that tent… Can you say "cuddle buddy"?
Personal Time
I'm sure you know this…the reason I like to hike is to get away from people and distractions. I can get easily distracted. I like solo hiking for that reason. When I start hiking past each lake I can feel an internal release. It is hard to describe. When I finally arrive at Penner, provided the environment is right, I will throw down my backpack shed my shell and cool off in the water…I love freeedom. I love it when I have the lake all to myself and that happens about 75% of the time. Solitude gives me time to rejuvenate. I love my wife, my kids and my friends…but we all need that alone time. I enjoy laying on the rocks, listening to the wind move through the pine trees, watching the chipmunks fighting over who gets to tear a whole in my backpack to get at my trail mix. I love to float on my sleeping pad and let the light wind push me around the lake. Sometimes it feels like it is just me and God…alone in the world. I enjoy looking at the mountains and the different terrains. I'm amazed at how we can find granite, slate, volcanic rocks in our surroundings. I know this may be weird but I try to imagine what it would look like for a mountain to push it's way up through the earth's core…reaching towards the heavens…. ok that does sound weird…but it's true. Penner lake gives me a quick go to place for solace…and when I come home from Penner…I'm a better man than when I left.
I'd love to hear about the special place you like to go to refresh…post a comment below and let's learn and explore together.
Some of my favorite things to do there are:
Watch the chipmunks run around in circles and finding new and creative ways to get into my food

Lay in the sun on the warm rocks listening to the light breeze move across the pine trees

Of course….swim and get my sleeping pad and float around the lake unhindered

Watch the sunset as the lake surface become like glass

Take afternoon naps, read, rest and dream
Author Profile
Retired military loving being Freee in the great outdoors!