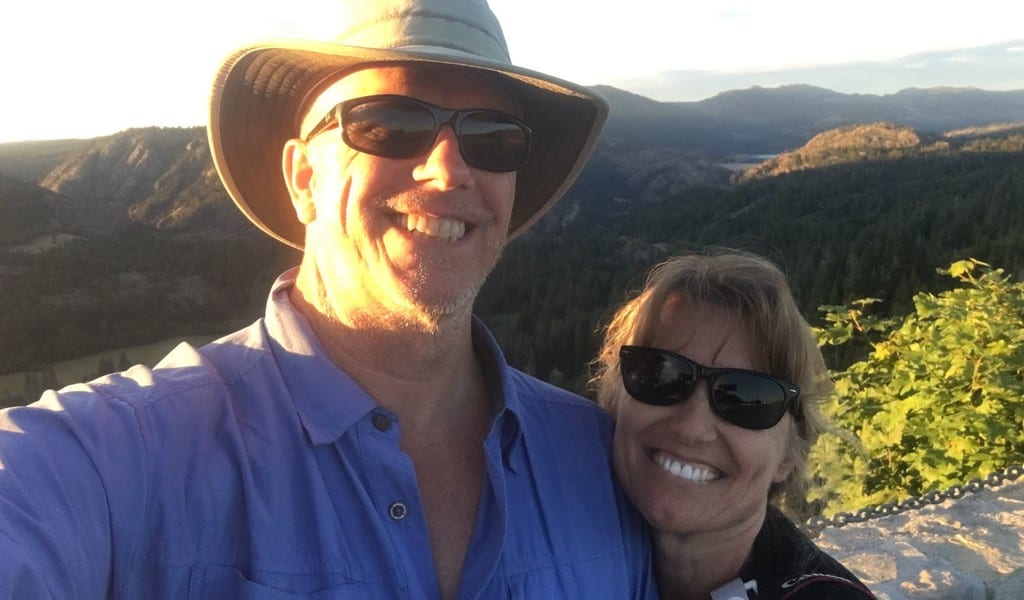 01 Aug

John Muir Trail 2016
Explore With Us!
Follow Jodi and I as we begin our 207 Mile John Muir Trail thru-hike starting 2 August 2016. We spent a year planning, saving and purchasing equipment and food. We went out on gear shakedown hikes to see what worked and didn't work…now it is time to put our efforts to the test. Most importantly it is time for us to enjoy the great outdoors…because…"The wilderness is my medicine and I must take it often!"
Map Info
The map below should show you our current location and planned routes. The current location is indicated by a blue diamond. The routes are colored to separate one days planned hike from another. The yellow routes are zero days where we plan to relax and enjoy Gods creation and go nowhere.
Mouse over and click on a route…a pop out box should show you the date we are supposed to be on that particular trail, the number of days we are into our hike and the miles we plan to travel on that day. Example: 2 Aug, D-1, 8.61 miles
If this works well you should also see a green track showing our actual route vs planned route. This updates every 10 minutes.
When you see a little message symbol, click on it and read what we had to say at that spot.
The symbols are as follows:
Tipi: Planned camping location
Blue Squares: Passes we will go through
Cabin: Place we will stay either off trail or for an extended period
Water Valve: Water Source
Truck: Pickup/Drop off location
Fork & Spoon: Resupply Locations…where we get more food…Yum
Mountain Peak: We will summit Mt. Whitney to watch the sunrise on the 30th of August to celebrate our 30th Anniversary!!!!
If all goes according to plan we will exit the trail on 1 Sept at Cottonwood Pass.
Let's Do This!
Wish us luck and look for some Vlogs and Blogs about our adventure!
Thank you for sharing in this with us…leave a comment below and subscribe to this blog to share in our future explorations.  
Author Profile
Retired military loving being Freee in the great outdoors!